SOUTH AMERICA!
SOUTH AMERICAN TOUR ANNOUNCEMENT: We are super excited to announce that we will be returning to South America in August with some of our favorite people on the planet, The Swellers! Our first tour of South America was one of the craziest and most amazing tours we've ever done. Late night shows, insane crowds, beer and countless other awesome things. We can't wait to do it again! Dates...
THANK YOU ST. LOUIS!!!!
Our most beloved hometown fans: As a band tours as much as we have, a strange thing happens. You find yourself in this sort of rootless, nomadic existence, and your home becomes a hotel room or a bunk in a tour bus, maybe even a futon in a smelly van. You live out of a suitcase and the high point of the week might be a dressing room that has a shower. In the maelstrom that is touring, there are...
JAPAN! (English translation)
The first leg of the 10th ANNIVERSARY PAGE AVENUE TOUR will kick off in one of our favorite places on earth: JAPAN!  Japan was among the first countries outside of the USA to truly embrace Story of the Year. There is no other place in the world we've visited more times. Every show is exceptional, every fan is exceptional, everything about being a touring musician in Japan is exceptional;...
FOR OUR JAPANESE FANS!
「ペイジ・アヴェニュー10周年ツアー」は、なんと僕らが地球上で最も大好きな国、日本からスタートします! 日本は、アメリカ以外で僕たちストーリー・オブ・ザ・イヤーを初期の頃から応援してくれた大切な国のひとつです。 日本以上に訪れた回数が多い国は今までにありません。 日本でのライブは毎回特別で、ファンも特別で、アーティストとして日本ツアーが出来る事自体が本当に特別なのです。ホテル、食べ物、世界一のプロモーター、コンサート会場、 すべてが特別です。 日本の友人達と大量のアサヒビールをピッチャーで飲んだり日本酒のショットをしたり、朝3時までのカラオケ大会、ホテルに朝5時にタクシーに戻ったりと最もクレイジーな夜を日本で過ごしました。 実は僕達の代表曲の何曲は東京のホテルで書きあげて、ただ街をふらふら歩いているだけでインスピレーションを受けました。日本は僕達にとって本当に魔法のような国です。...
Introducing "Greek Fire"
Hello all. This is Ryan, your friendly neighborhood SOTY guitarist. I hope everyone is doing well and smiling. I'm emerging from the forest and writing this little blog because I figure it's about time that Phil and I make a proper, official announcement to all of our wonderful SOTY fans about our other band, GREEK FIRE. It's time. We've been very low key about it, keeping...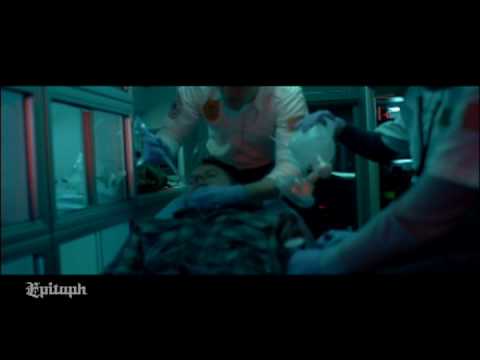 Listen
AUSTRALIAN TOUR DATES!! →